Achieving the best possible efficiency and value for our Clients.
Allen Lowry - , Senior Project Manager, UC Davis
PRIMEbusiness can tailor its services to the needs of almost any client involved in the long process of project development: design review, value engineering, and construction management.
Jon R. Koster, Architect
Without a doubt, PRIMEbusiness saved our project the cost of their services many times over by identifying potential change order items and by recommending more cost-effective design solutions.
Joseph M. Dickson - Senior Architect/Project Manager - UC Davis
(PRIMEbusiness) was invaluable in this role, and proven a significant asset in these capacities. The fruit of this effort is the fact that the project completed with an accepted Change Order total 2.3% above the base bid.
Jerry D. Irwin - Sr. Project Manager, Flintco Inc.
I find that (PRIMEbusiness') communication and organizational skills are very impressive and his personal involvement in his work ensures a successful outcome for both the University and Flintco.
Kevin Hinrichs - Project Manager, The Design Partnership
PRIMEbusiness' review provided a thorough analysis of our documents and an important perspective on the potential complications of our project. His comments were obviously based on a great deal of experience with similar projects and for the same client.
Dean W. Ranns
Principal Construction Professional
Dean N. Ranns
Principal Cost Professional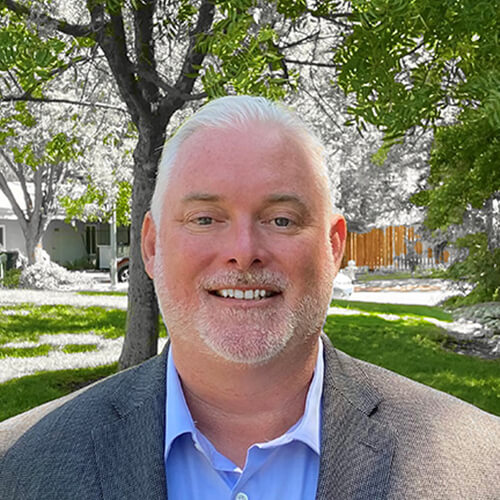 Chris Lovin
Principal Architect
(PRIME Business) took time to understand the overall goals of each effort, leveraging this understanding to guide our team to the ultimate goal of delivery. He is also an effective communicator, meticulously organized, and was instrumental in distilling sometimes complex issues into legible metrics that can be weighed and decided...
Matthew Smith, Architect/Program Manager, UCSD
North Torrey Pines Living and Learning Neighborhood
$523 million, Stipulated Sum Design-Build
(PRIMEbusiness has) recently worked with our team on a multi-phase retrofit of our two chemistry buildings; totaling over $36 million. This retrofit is entering its 3rd and final phase this summer with great success, substantially due to (PRIMEbusiness') input in the planning and execution of the construction work.
Bill Star, Executive Director ICP, UC Davis
Chemistry Building Complex Seismic Upgrades
$30 million (estimated), Design-Bid-Build
A study commissioned by UC Davis to analyze change orders on completed construction projects to determine causes and sub-causes of construction changes in order to facilitate avoidance of similar changes in the future. PRIMEbusiness examined every change on 7 distinct projects, determined the root cause of each change, documented the...
Forensics Study of Change Orders
Forensics Study of Change Orders
PRIMEbusiness has added tremendous value on every project they have assisted me on. Their valuable insight into addressing key constructability and cost control issues is born from a wealth of direct experience in building construction. They are proactive in plan review, preventing many problems before they occur. In addition, they...
Bill Star, Executive Director ICP, UC Davis
Veterinary Medicine 3B
$58 million, Design-Bid-Build
PRIMEbusiness provides years of experience and firsthand knowledge in contract review and oversight. Their understanding of the Owner's perspective and Contractor's mindset is invaluable.
Jill Tomczyk, Associate Director FD&C, LEED BD+C UC Davis Health | California Hospital Tower Team Facilities Design & Construction
California Tower
$3.75 billion, Progressive Design-Build