PRIMEbusiness was founded in 1999 by Mark Johnson providing consulting services to construction firms and bonding companies, assisting in improving their best practices and close out procedures. Joining in 2003 as a full partner Dean Ranns put his full 40 years of experience constructing large capital projects. In 2007, formally becoming PRIMEbusiness Construction Consulting LLC to expand and improve PRIMEbusiness' array of construction services. In 2011 PRIMEbusiness expanded to Southern California to allow for more direct access to their clients in that region.
Today, PRIMEbusiness assists its clients achieve maximum value for their capital expenditures. Services cover the entire project lifespan include:
Dean W. Ranns
Principal Construction Professional
Dean W. Ranns has over 40 years of experience working in the construction industry. Beginning on the general contractor side, he built large institutional buildings. Since moving over to consulting, he has worked on research laboratories, medical facilities, BSL-3 laboratories, laboratory renovations, student housing infrastructure and teaching facilities.
From working on both sides of a construction project, he is attentive to the needs of all parties involved: users, designers, contractors, maintenance personnel, life safety entities and owners. He has extensive knowledge about building closeout and project planning. From witnessing various project execution methods, Dean has a keen sense of what gets, and keeps, a project on track.
Dean N. Ranns
Principal Cost Professional
Dean N. Ranns has more than 20 years in the construction industry. Starting in the field as a laborer, he later completed an electrical apprenticeship program in Sacramento. During his time as an apprentice, he also completed a Construction Management Certificate Program at U.C. Davis Extension. He excels in MEP estimating and cost analysis for both pre and post bid. Dean applies a hands-on approach to construction field issues. His field training and contractor connections allow for detailed analysis of even the most complex construction situations.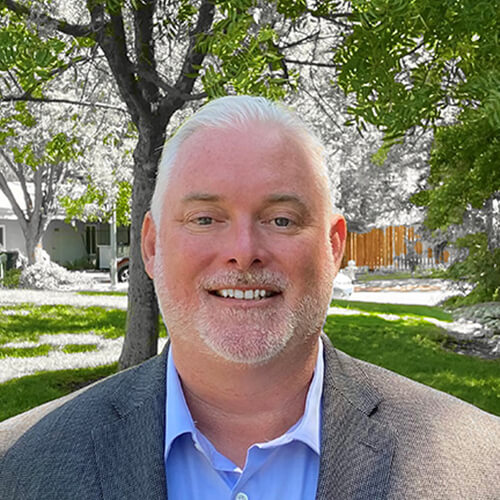 Chris Lovin, AIA, NCARB, LEED AP BD+C Principal Architect
Chris Lovin has over 20 years in the public sector architectural profession, virtually all of it designing educational facilities throughout California and the western United States. Chris' experience with listening to educators, assisting them in planning their spaces and working with them to bring their educational vision to life has gained him significant trust in the industry. Chris' design and project management background includes projects with values of $10,000 to over $100,000,000, a multitude of occupancy & building types and a variety of delivery methods. His open, collaborative approach to design ensures each stakeholder gains ownership of a project; thereby leading to full stakeholder buy-in to a project's success.
Chris is licensed to practice architecture in California, Arizona and Texas. He is LEED accredited and has served in leadership at both the local and state levels of the American Institute of Architects.
PRIMEbusiness utilizes a team of consultants to assist in project development and execution. This team includes superintendents, general foreman, engineers, architects and former owner's representatives. Collectively they bring over 150 years of construction experience to our Client's projects and ensure that the reviews we provide and recommendations we furnish are thorough and complete.